Solution Solar Screens
Maximize You Outdoor Living Space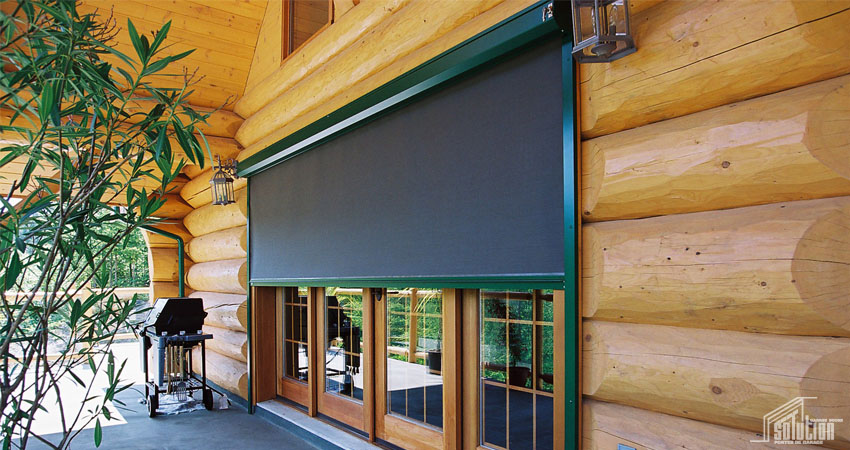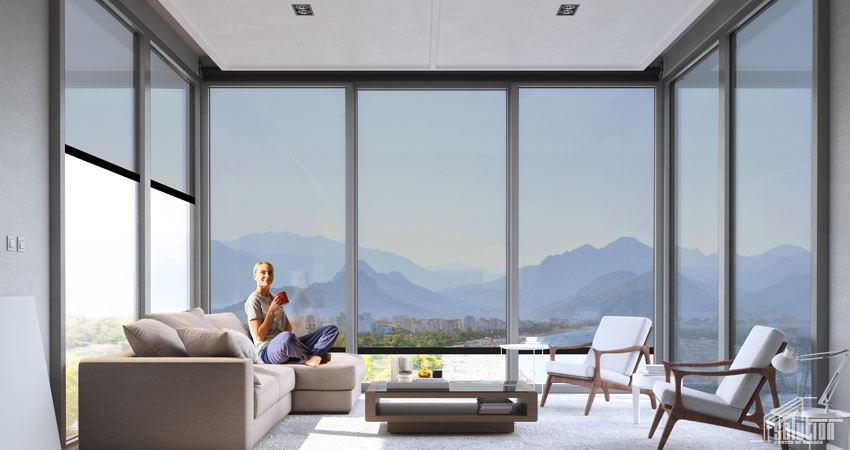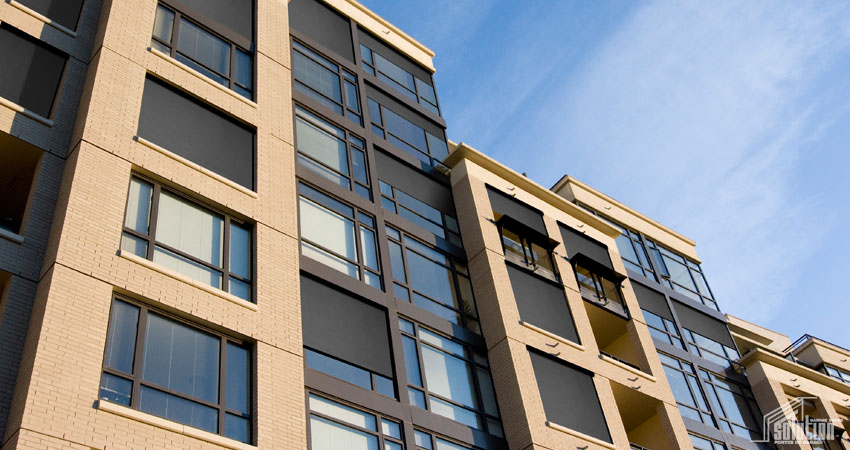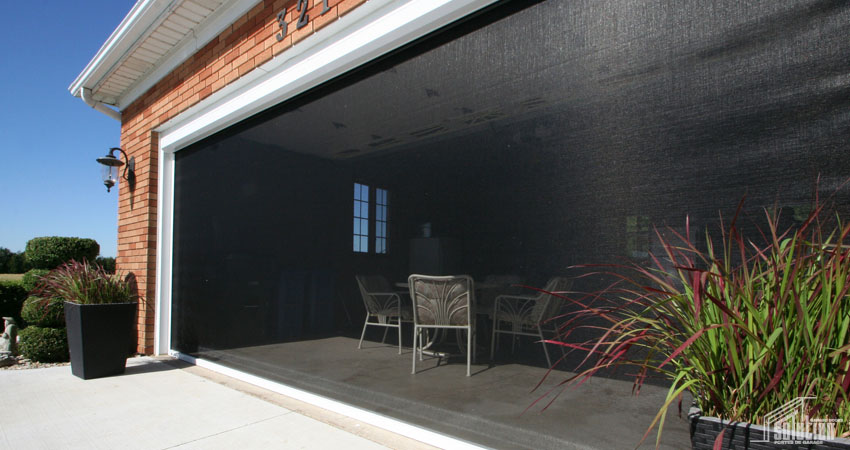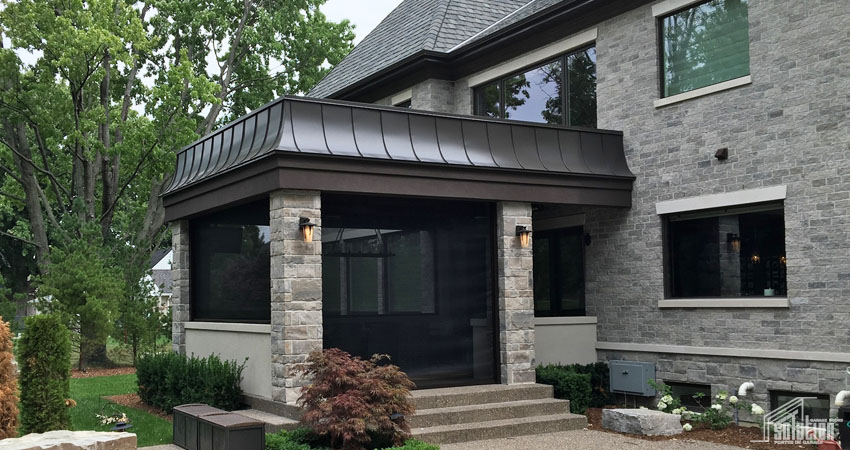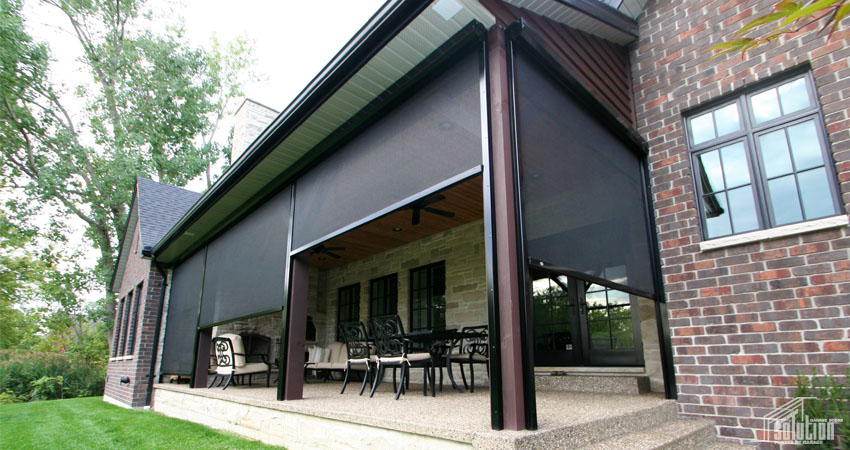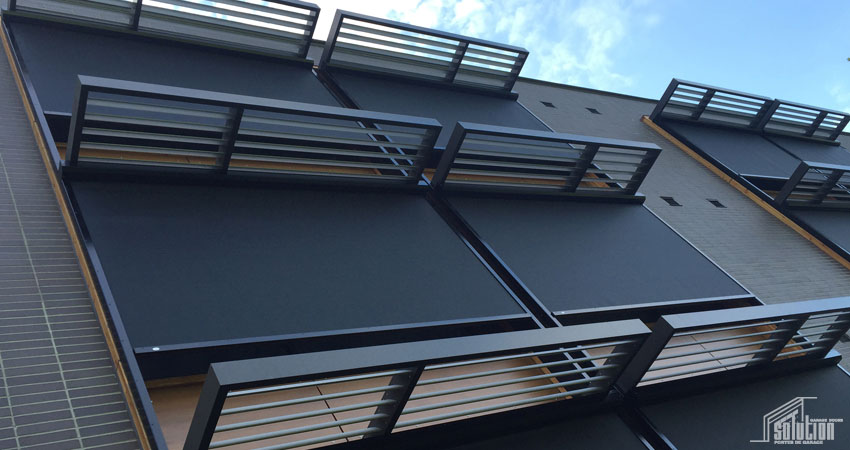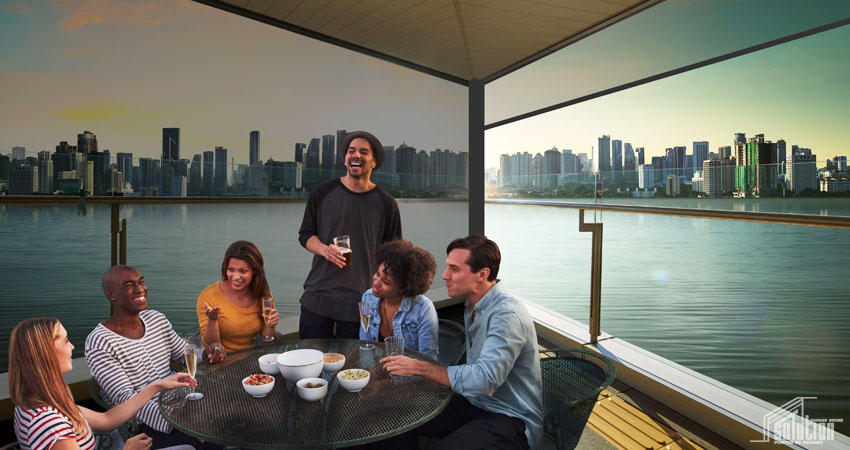 Solution Solar screens have endless possibilities. They are easy to see through and completely retractable. They are superior to traditional interior window treatments and provide true protection from the sun.
Solution Solar Screens will:
Preserve your view
Keep your home or business cool
Used to close off your Gazebo or block one side from the sun
Reduce air conditioning costs
Protect furniture from fading
Stop hardwood floors from drying
Protect valuable artwork from the sun
Keep insects out
Reduce solar heat gain
Provide daytime privacy

---
Block the Sun, Not Your View
Solution Solar Screens are designed with your unique home, patio, deck, gazebo or business in mind. Solar Screens can be adjusted to provide shade when you need it most.  And when not in use, the screen retracts neatly into a 5" panel box.
Solar Screens let you enjoy a cool, comfortable environment without sacrificing any of your view.  Solution Solar Screens can be used in a variety of applications including patios, gazebos, boat launches, garages, and decks. Enjoy your outdoor living space free from the sun's heat and glare. Consequently, Solar Screens also act as protection from the wind and bugs – allowing you to enjoy your space anytime of the day.
The Solar screen is available in two models:
Spring loaded with chains (manual)
Motorized with remote control or manual
---
We sell and repair ALL makes and models of

Garage Doors

Openers