Pass-through Garage Doors
Pass-through garage doors also known as walkthrough or crossing doors are integrated pedestrian doors built into existing garage doors.
---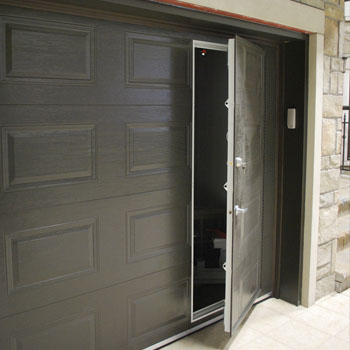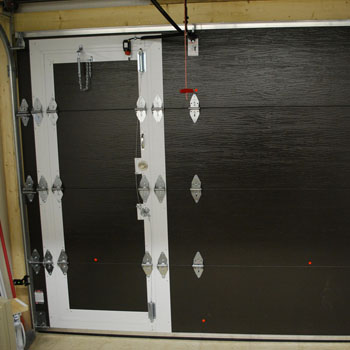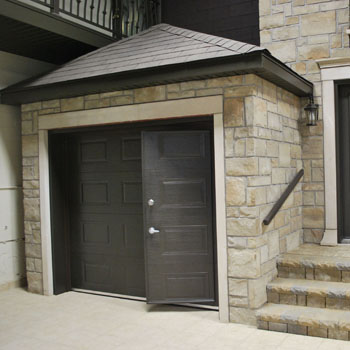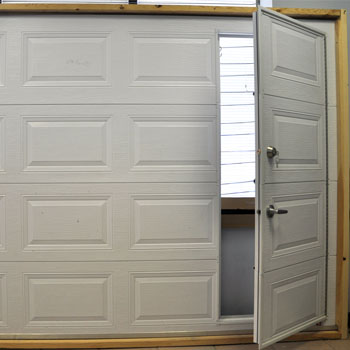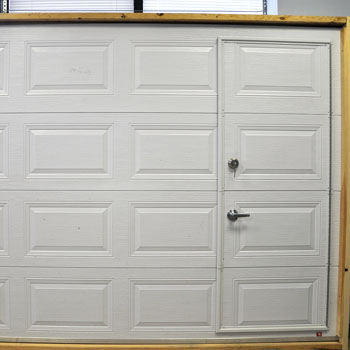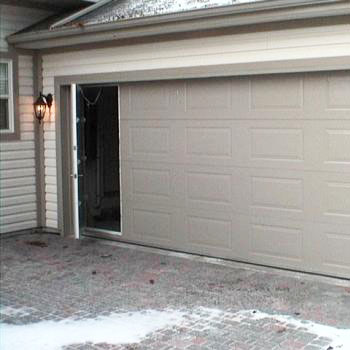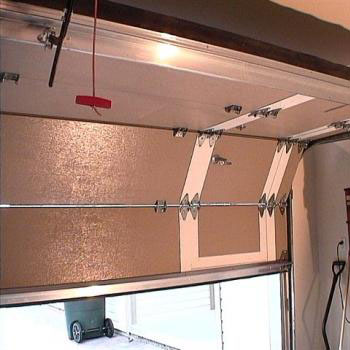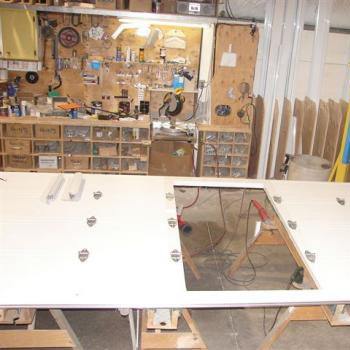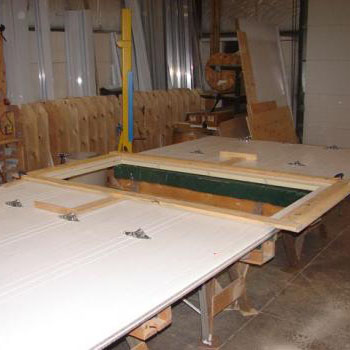 These Pass-through garage doors solve many privacy and pedestrian traffic issues. They are convenient for owners to access their home without having to open their garage doors. They ensure that the inside of your garage is not exposed to the neighbors or people passing by. They also save life cycles on your garage door opener and on your garage door springs as they will be used less frequently generating less wear and tear. In the event of a power failure, a home owner can enter or exit the garage through the Pass-through door. Having a Pass-through door installed within your garage door also conserves heat in the winter as you will be opening a smaller door for less amount of time. There are also security features you can apply to your porte pieton to ensure your safety and the safety of others at all times.
---
We sell and repair ALL makes and models of

Garage Doors

Openers