Residential Garage Doors
Picking a garage door for your home? Your choice can significantly impact the value of your home and can make or break its curve appeal. Making the right decision on which garage door to buy is all about finding an appropriate balance of quality, cost, appearance, functionality, safety and durability.
Call us today
In Montreal: 514-429-1416
Toll-free: 1-855-676-7837
Contact Us
---
---
DURABILITY, ENERGY EFFICIENCY, AND STYLE
---
Durability and energy efficiency are important for a long term investments. Steel and composite doors offer strength; and when insulated with weather stripping and polystyrene or polyurethane foam, provide quality protection against heat loss in the cooler months and heat absorption in the warmer months. Insulated garage doors also act as effective soundproofing for those using their garage as a workshop or purposes other than vehicle storage.
At Solution Garage Doors, we offer multiple brands to suit every need. All our suppliers offer limited lifetime warranties on the doors and hardware. We use only the highest quality weather-strips to properly seal your door and block external elements.
What you need to know about Garage Door Insulation
To keep energy/heat loss under control, residential garage doors should have an R rating of at least 7; this will keep temperatures from fluctuating excessively in the rooms above and beside your garage. The higher the number, the better its insulation properties. If your garage serves as a work shop or additional living space, you'll want an 'R' rating of 14 or higher.
Insulation type is another element to watch out for, polystyrene provides half the amount of insulation efficiency as polyurethane making polyurethane the better choice for those who want to save more money in the long term. Polyurethane insulation also adds strength due to it's support of the walls of steel garage doors.
Let us work with you to determine your best choice of garage door, opener, or garage door repair to fit your needs and your budget.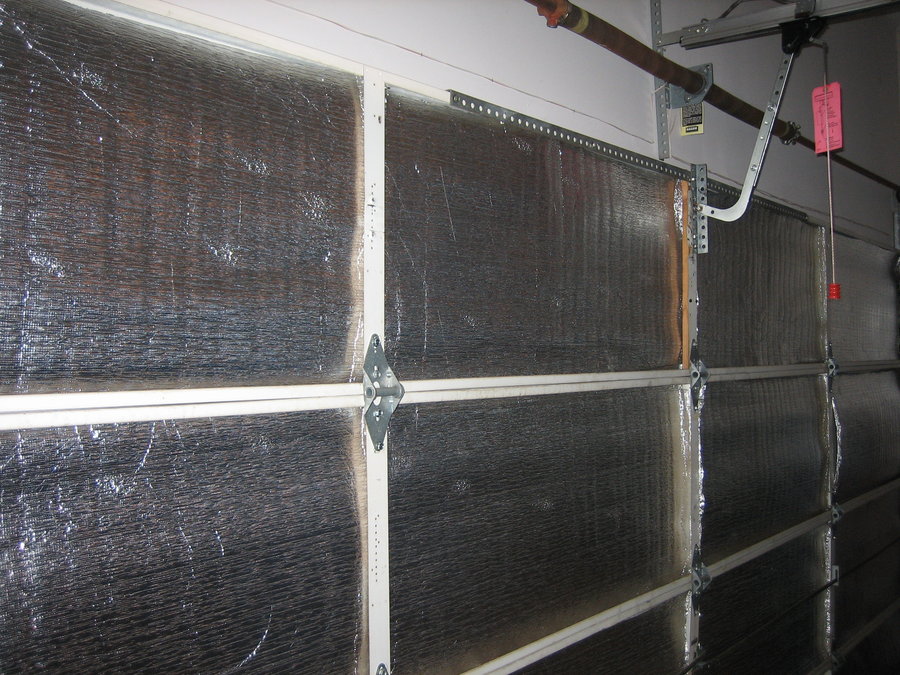 Our Main Door Brands are: